One Common use of such lists to the compute an AVG
When the Issue List is loaded with the desired funds, enter the symbol AVG in a ColorBar Cell to compute an average of the issues. For more about averaging. click here.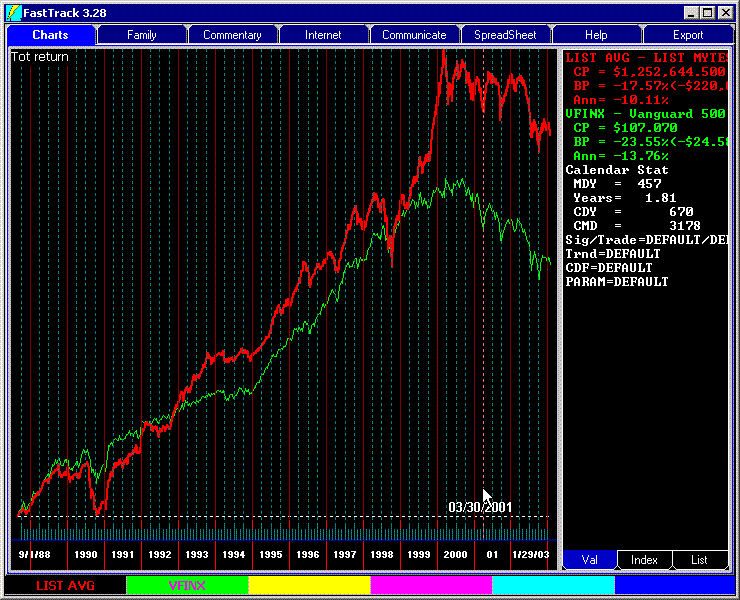 What you see in the above chart is a red AVG line that performs much better than the S&P 500 in green from inception to the 03/30/01 reporting period for the Principia CD used in this exercise.

Does this exercise have Predictive Value?
The red line is the 5-Star Small Cap Growth AVG from PrincipiaPro as shown in the prior chart. The green line is the s-star AVG. The Relative strength chart shows the 5-Star having a sizable advantage since 1996 over the 3-Star. However, the difference between the two since the 3/30/01 rating was minimal in 2001 and nonexistent for the 2002-2003 period.